Restitution Resource Center
Victims frequently sustain financial losses as a result of the crimes committed against them. Repayment of those financial losses, or restitution, by the person who was convicted of the crime can be a crucial resource for victims. However, even when courts order people to pay restitution, there is no guarantee that the amount ordered will be collected.
The U.S. Department of Justice's Office for Victims of Crime has awarded The Council of State Governments (CSG) Justice Center and the National Crime Victim Law Institute (NCVLI) funding to create a new resource center designed to help states improve their ability to effectively order, collect, disburse, and fulfill restitution sentences.
The Restitution Resource Center will help states improve the quality of their restitution systems by providing a central source for best practices and successful innovations in the field as well as facilitating peer networks and information exchange. Technical assistance will be available to select states as they seek to advance data collection and sharing, improve coordination between various agencies, and develop policies that enhance the management of restitution practices.
For information about receiving technical assistance through the Restitution Resource Center, please contact Olivia Koukoui at okoukoui@csg.org.
---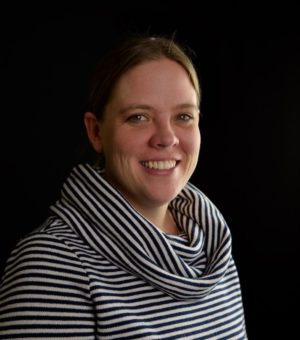 Grace Beil Call
Deputy Division Director, State Initiatives
Grace Beil Call works to improve the administration of state victim programs—including assistance, compensation, and restitution—by working with federal, state, and local leaders. Prior to joining the CSG Justice Center, she was a visiting fellow for the Office for Victims
...
of Crime at the U.S. Department of Justice as well as directed the Victims of Crime Act (VOCA) program for the Office of Crime Victims Advocacy in Washington state. Grace also previously led the Utah Coalition Against Sexual Assault. She started her work with victims as a volunteer at the Rape Recovery Center in Salt Lake City, Utah. She received her BS in gender studies from the University of Utah.
Read More
Olivia Koukoui
Senior Policy Analyst, State Initiatives
Olivia Koukoui provides technical assistance to jurisdictions around the country that are recipients of Innovations in Supervision Initiative and Innovations in Reentry Initiative grants. Prior to joining the CSG Justice Center, Olivia worked in the field of corrections, starting as
...
a rehabilitation counselor for the Virginia Department of Juvenile Justice. She later transitioned into the role of probation officer for Fairfax County, Virginia. Most recently her work included collecting, investigating, and verifying defendants' background information to compile and develop reports for the Circuit Court, including sentencing guidelines and recommendations for court ordered supervision. Olivia holds an MBA from the University of Maryland University College, and a BS in criminal justice from Virginia Commonwealth University.
Read More