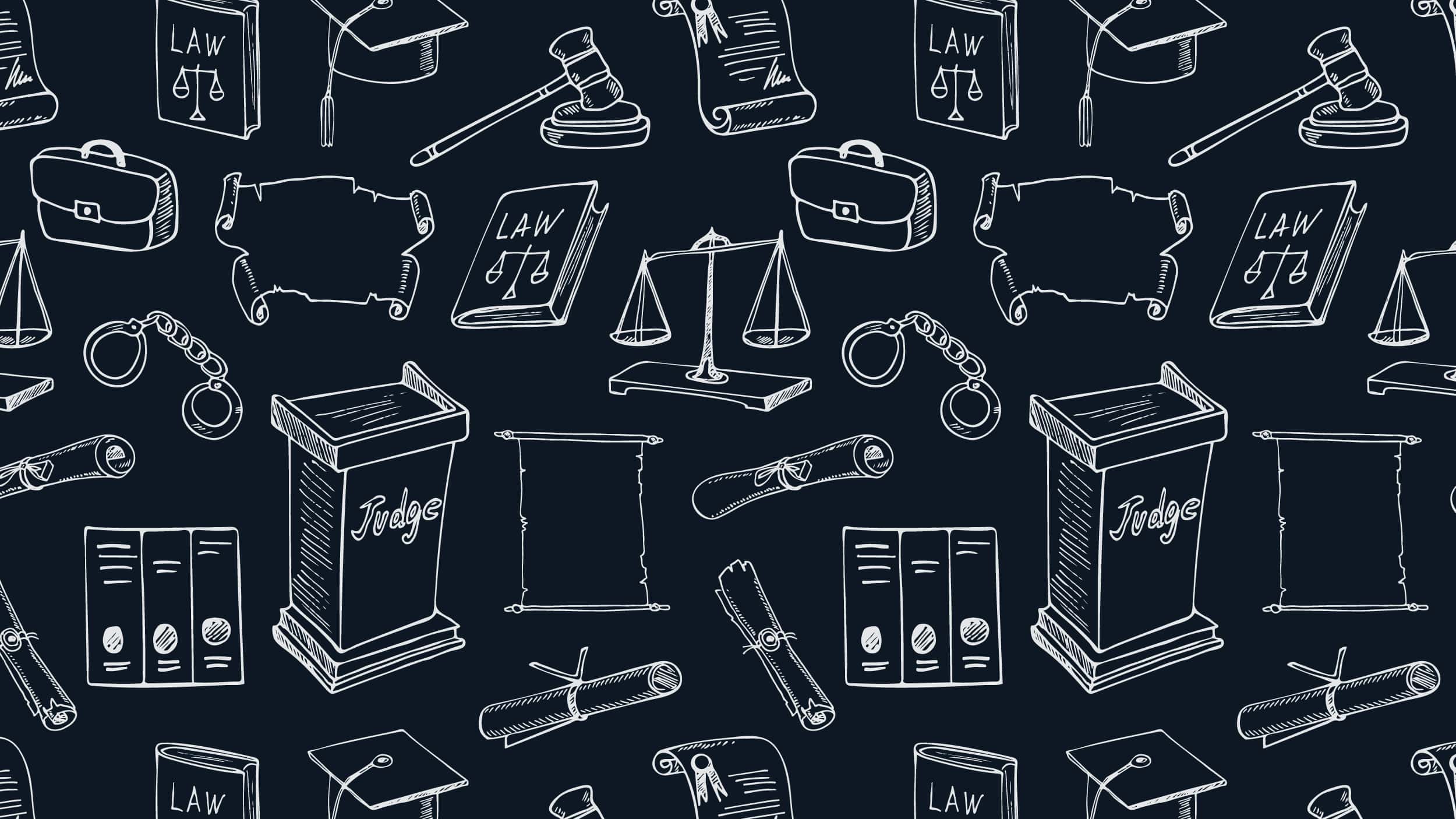 Each month, the Justice Center spotlights high-quality collaborative criminal justice/mental health initiatives that have received funding from the Bureau of Justice Assistance's Justice and Mental Health Collaboration Program (JMHCP). Justice Center staff members ask the practitioners in these programs to discuss some successes and challenges they have encountered in the planning and implementation process. This month's profile is from the Alabama Department of Mental Health and the Alabama Administrative Office of Courts, a 2009 planning and implementation grantee.
Project Summary:
The Alabama JMHCP project aims to build capacity for state-level training and technical assistance for jurisdictions interested in or already operating mental health courts or mental health diversion programs. On October 13–15, 2010, the Alabama Department of Mental Health and Alabama Administrative Office of the Courts (AOC) hosted the first Alabama Mental Health Court Conference. John Houston, commissioner of the Alabama Department of Mental Health (DMH), and Callie T. Dietz, administrative director of courts, opened the conference by stressing the importance of cross-system collaboration in times of jail and prison overcrowding and diminishing resources. About 150 judges, attorneys, treatment providers, and community corrections officers from around the state participated in two-and-a-half days of presentations and breakout sessions led by national experts and practitioners from existing Alabama mental health courts. ]
In the next year, the Alabama grantees will prepare for a second conference scheduled for the fall of 2011, continue development of a technical assistance "toolkit" that will include sample forms and access to existing state and national resources, and develop suggestions for standardized data collection across Alabaman mental health courts.
How have you leveraged pre-existing relationships in planning your initiative?
The Alabama Justice and Mental Health Task Force was initially established in 2006 to develop a statewide strategic plan to address the prevalence of individuals with mental illness involved in the justice system. The same task force is the body that provides oversight and guidance for this project. Members of the task force include state and local justice and mental health professionals, consumers, family members, advocacy organizations, and state agencies who continue to work together to identify specific individuals to recruit and add as new members. The task force and subcommittees include team members from each of the existing mental health courts, which provides the project with the cohesiveness needed to develop statewide practices that meet the needs of local courts/jurisdictions.
The courts and the DMH also have a history of working together in Alabama through local programs such as our "accountability courts" ( i.e., drug courts and mental health courts).
How is your jurisdiction using the JMHCP grant to address the prevalence of individuals with mental illnesses involved with the criminal justice system?
To effectively address the prevalence of individuals with mental illness in the Alabama justice system, both AOC and DMH recognized the need for an overarching plan and advisory body that could drive initiatives on a local and state level.
A number of factors pushed us to focus on developing state training and technical assistance (TA) capacity on mental health diversions/mental health courts for adults and juveniles. Many jurisdictions around the state are exploring how to develop effective and efficient diversion programs for adults and youth with mental illness and co-occurring disorders, but they are often doing so without having all of the resources and knowledge of potential pitfalls to ensure appropriate practices are implemented. In addition, local communities do not have a centralized data sharing system that provides state agencies with the information needed for appropriate follow-up as individuals enter other systems. Lack of statewide data on diversion programs hinders the ability of both state and local communities to conduct a thorough cost/benefit analysis that supports specialty courts and improves service delivery, continuity of care, and development of appropriate policies.
Developing a comprehensive training initiative was identified as a first step as state and local communities seek to provide alternative services to incarceration. The value of establishing a consistent approach that promotes best practices and ensures sound evaluation of specialty courts and their services cannot be overstated. It is essential as a state that we document alternatives that prove to be effective on an individual level as well as a systems level. With a drug court initiative already underway, AOC and DMH realize the importance of ensuring that specialty courts or diversion programs have appropriate training, resources, data collection, and standards in place.
In juvenile justice, the Alabama AOC led a comprehensive and collaborative effort with partnering child-serving agencies and advocates to revise the Juvenile Code of Alabama. Low-risk status offenders, who had other issues and needs, were a target population that the code sought to deal more effectively with using alternative community-based options. At the same time, we were seeing promising early results from the Anne E. Casey Juvenile Detention Alternative Initiative, which was demonstrating that juvenile justice could divert low-risk offenders from detention and state custody without increasing serious crime in communities. All of these movements within the state, along with the increasing pressure on all systems to look at outcomes of what we are doing, led the task force to look closer at the effectiveness of mental health courts in Alabama as a potential intervention for both adults and juveniles with mental illnesses.
What has been your greatest challenge?
Oftentimes in government and service provision, we are challenged to implement system change during the course of normal business. It's like trying to change a tire while the car is still moving. Members of the task force already have full plates with their existing responsibilities and sometimes new initiatives just add to those responsibilities. This is true for the mental health courts as well. Specialized dockets often bring more work for existing staff. This is why it becomes so important to have good outcomes that can be articulated and shared with the community. The reward comes from the knowledge demonstrated by the case-specific and aggregated results that communities are safer, individuals are receiving treatment, and public resources are being used effectively.
Another challenge has been trying to work with juvenile and adult systems at the same time. Although there can be much overlap and many issues can be generalized across the two systems, it is a challenge to coordinate and cover both fronts. There are, of course, significant differences in both the treatment and justice systems for adults and juveniles and concentrating on one system at a time may have been economically sensible, human resource-wise, in retrospect.
What were some of the successes of your project so far?
Thus far, the efforts of the JMHCP Task Force have brought a greater focus to the issues, strategies, and resources needed to support communities who decide to implement this type of diversionary intervention. Each of the three subcommittees that we established to achieve grant-specific goals has recorded important successes.
The TA subcommittee has accomplished a great deal in the first year. The team members made an initial round of mental health court site visits to all six existing mental health courts in the state in April and May of 2010. During the visits, members of the subcommittee asked the courts about their court processes, protocol, data collection, etc. The members looked at the variability as well as the similarities among the existing courts and found that there is a very strong substance abuse component in the adult mental health courts with many of the participants having co-occurring disorders. The TA members asked the courts to provide a sample report of data currently being collected, and TA subcommittee members and the senior data analyst for the Alabama Administrative Office of Courts began the process of comparing data elements to existing Bureau of Justice Assistance (BJA) performance indicators to develop a single template for collecting all required data fields. Members of the TA subcommittee also participated in a BJA data webinar to obtain additional information on local data collection and outcome indicators. The TA subcommittee is in the final stages of introducing a statewide data collection tool that will enable both local and state agencies to compare outcomes across jurisdictions. The subcommittee is also working to refine the draft "Alabama Mental Health Court Toolkit," which will include resources for new and existing mental health courts across the state.
Our Conference/Training Subcommittee put together Alabama's first state-wide mental health court training conference in Birmingham this month, as discussed previously. This included developing the agenda, identifying learning objectives, securing speakers, and developing and disseminating marketing materials. The Conference/Training Subcommittee will begin work on the second training, which will be held in the fall of 2011.
Finally, our Policy Subcommittee has worked to develop policy statements that discuss (1) attorney ethics and (2) identifying appropriate candidates for juvenile mental health courts.
here
.
In the next year, the Alabama grantees will prepare for a second conference scheduled for the fall of 2011, continue development of a technical assistance "toolkit" that will include sample forms and access to existing state and national resources, and develop suggestions for standardized data collection across Alabaman mental health courts.
" title="Tweet this" OnClick="window.open(this.href,'targetWindow','toolbar=no,location=0,status=no,menubar=no,scrollbars=yes,resizable=yes,width=626,height=436'); return false;" data-share="social">
You might also be interested in