COVID-19 Assistance for the Justice Community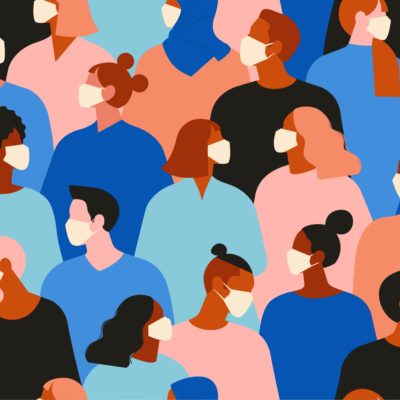 The ever-changing nature of the COVID-19 pandemic requires policymakers and criminal justice practitioners to rapidly adapt their day-to-day operations to the situation at hand. While the pace and scale of the crisis can be overwhelming, the CSG Justice Center is committed more than ever to supporting its members—state and local officials working in all three branches of government in criminal and juvenile justice, behavioral health, housing, and labor.
In partnership with Kansas state leaders, the CSG Justice Center is working on several key criminal justice initiatives to increase public safety, including Stepping Up and Justice Reinvestment.
Justice Reinvestment in Kansas
In early 2012, the CSG Justice Center embarked on a Justice Reinvestment approach in Kansas to help state leaders identify and address the most pressing criminal justice system challenges.
Overview
Between 2009 and 2012, the number of people in Kansas's prisons increased by almost 9 percent and was projected to increase by an additional 23 percent by 2021. Accommodating this growth would cost at least $81 million in prison construction and operating costs. From 2012 to 2013, the CSG Justice Center worked with Kansas state leaders to develop data-driven policy options designed to reduce corrections spending and increase public safety. CSG Justice Center experts interviewed stakeholders across the criminal justice system and conducted a comprehensive analysis of Kansas's criminal justice data. Justice reinvestment legislation (House Bill 2170) was enacted in 2013. Among other things, the law:
Requires supervision agencies to respond to minor probation violations with swift, certain, and cost-effective sanctions, including 120-day and 180-day prison sanctions, to be imposed by the judiciary in response to more serious violations;
Imposes progressive sanctions for repeat violations; and
Focuses supervision resources on higher-risk individuals.
These policies are projected to avert $56 million in prison operating costs and $25 million in construction costs between 2014 and 2018. Kansas reinvested $8 million in community-based behavioral health treatment resources from 2013 to 2016.
The CSG Justice Center provided technical assistance to Kansas on the implementation of the justice reinvestment policies, including helping the Kansas Department of Corrections improve probation supervision through training, quality assurance, and risk-driven practices and enhancing collaboration between supervision staff and behavioral health providers in the state.
Presentations
Justice Reinvestment (since 2012)
Justice Reinvestment Archive Publications (2006–2008)
Final Report
Face to Face: Kansas Governor Laura Kelly
You might also be interested in