The CSG Justice Center provides interactive tools and data resources to support local policymakers and practitioners who work in criminal justice and related fields.
Assessment Tools
Interactive surveys designed to help criminal justice leaders evaluate their local policies and practices.
Survey: Stepping Up Self Assessment Tool
The Stepping Up County Self-Assessment Tool is designed to assist counties interested in evaluating the status of their current efforts to reduce the prevalence of people with mental illnesses in jails.
The tool guides counties to determine their implementation progress based to the framework detailed in Reducing the Number of People with Mental Illnesses in Jail: Six Questions County Leaders Need to Ask. Counties that use the tool also gain access to online resources to help advance their work in areas where they have not fully implemented identified best practices.
50-State Data and Analysis
View and download criminal justice data and information from every state in the U.S.
50-State Report on Public Safety
The 50-State Report on Public Safety is a web-based resource that combines data analyses with practical examples to help policymakers craft impactful strategies to address their state's specific public safety challenges.
The CSG Justice Center analyzed millions of data points and, with support from the Corrections Leaders Association, interviewed corrections staff in all 50 states to collect new data on each state's research capacity and supervision practices for use in this first-of-its-kind resource.
Confined and Costly
"Confined and Costly: How Supervision Violations are Filling Prisons and Burdening Budgets" is the first complete state-by-state data overview of how probation and parole violations make up state prison populations.
Probation and parole are designed to lower prison populations and help people succeed in the community. Data provided by state corrections departments and compiled by the CSG Justice Center demonstrates they are having the opposite effect.
Services and Opportunities
Search for policies and information by local jurisdiction.
Clean Slate Clearinghouse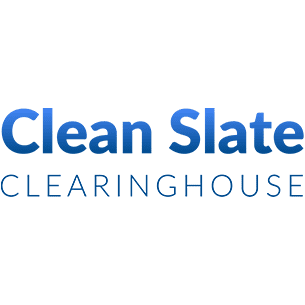 The Clean Slate Clearinghouse provides people with criminal records, legal service providers, and state policymakers with information on juvenile and adult criminal record clearance policies in all U.S. states and territories.
View the Clean Slate Clearinghouse >>
National Inventory of Collateral Consequences of Conviction
Collateral consequences are legal and regulatory sanctions and restrictions that limit or prohibit people who have criminal records from accessing employment, occupational licensing, housing, voting, education, and other opportunities.
The National Inventory of Collateral Consequences of Conviction is a searchable database that tracks the more than 40,000 federal and state policies establishing these consequences.