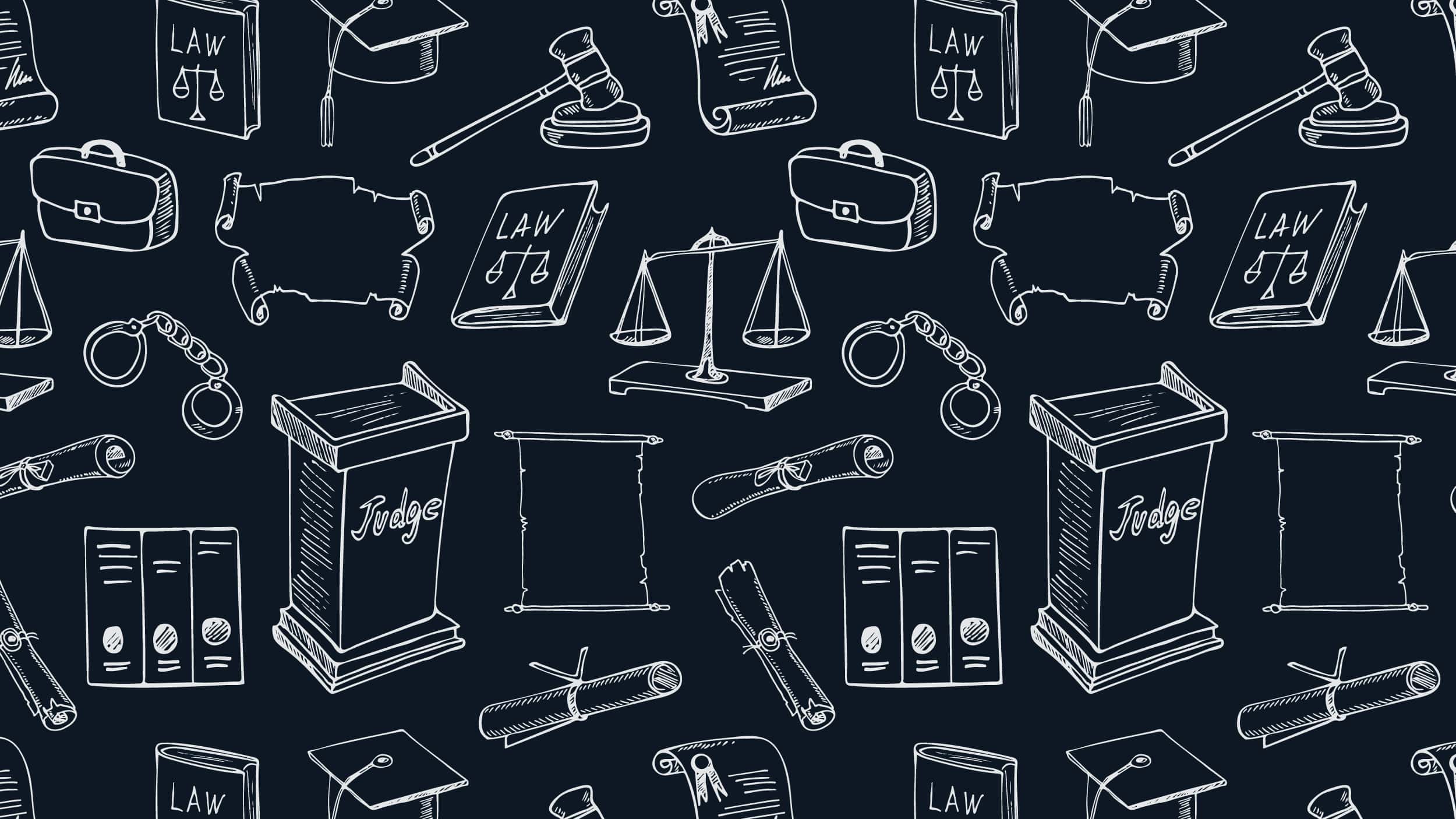 'Nothing About Us Without Us': People Affected by Mental Illness Share Their Stories to Bring About Change
Indiana resident Ray Lay knows how quickly things can change for a person living with a mental illness.
Within the span of a year, Lay went from being an officer in the United States Marine Corps to serving time in the Indiana State Prison, with a seven-year sentence for robbing a man of some empty Coca-Cola bottles with a shotgun.
Following his incarceration, Lay—who was later diagnosed with co-occurring schizoaffective disorder and substance use disorder—spent a decade living on the streets, cycling in and out of jails and emergency rooms.
But, "treatment can work and recovery is possible," said Lay in April, speaking to an audience of more than 200 policymakers and mental health and criminal justice professionals at the National Stepping Up Summit—a two-day event aimed at helping counties to reduce the prevalence of people with mental illnesses in their jails. He shared his story with attendees in an effort to highlight the importance of bringing people with lived experience to the table when discussing responses to people with mental illnesses.
Lay has now been in permanent housing for 5 years, clean and sober for 9 years, and has not been hospitalized for his co-occurring disorders in 11 years. As part of his mission to empower other people in recovery, Lay became a state-certified recovery specialist, a certified veterans peer support specialist, and a member of the Indiana chapter of the National Association on Mental Illness's (NAMI's) Board of Directors. He's also gone back to prison, but these days it's for an entirely different reason.
"I go into prisons to mentor men with severe mental illness … because I know the treatment that's offered to them is minimal," Lay said. "I'm constantly trying to figure out something new to give back. You never know what a person in recovery is capable of—you never know how they can help someone else."
While his own experience of living with a mental illness is what led Lay to advocate on behalf of others, many other people—family members, activists, and elected officials, among others—are in constant personal contact with people going through mental health crises. They, too, use their stories to effect change.
The Parent
At three years old, Kenneth Norton's daughter was the victim of an attempted homicide/suicide by a depressed family member. The family member was sent to prison for 12 years, but the mental scars stayed with Norton, his wife, and especially their daughter.
"The psychological trauma and impact has been lifelong for her," Norton said. "While other kids were going to dance lessons, we were going to therapy."
By the time Norton's daughter was 18, the trauma-related episodes she'd been experiencing evolved into a co-occurring substance use disorder. The first time his daughter was arrested was for stealing a bottle of cough syrup, and in less than a year she was living on the street and had been charged with a felony. She has been in jail 32 times so far.
Norton—who previously worked as a clinical social worker and is now the executive director of the New Hampshire chapter of NAMI—saw his daughter's struggles as part of a larger epidemic across the country, one that for so long had been approached with an "us and them mentality," he said.
"While I think there's a lot to do in terms of transforming the mental health system, the single thing that I think is most important is the involvement of people with lived experiences at all levels of the mental health service-delivery system," Norton said. "Who knows better about hope and resilience than someone who's lived it?"
Through his work with NAMI, Norton works closely with New Hampshire's law enforcement community, where he said the change he's witnessed in how officers address their own mental health and the mental health of others is "nothing short of remarkable."
"Many people out in the field have their own mental health challenges and never openly talk about them," he said. "I think that when we see that our toughest men and women can suffer from psychological conditions, then that's what creates the culture shift for law enforcement and for the rest of the community."
The Advocate
While working for New York City Mayor Rudy Giuliani in the '90s, Jennifer Mehnert saw firsthand how vital the voices of those directly affected by policy can be in driving lasting change.
"It was the day of the juvenile 'superpredator' and the thinking was that we should just build more detention beds because that would solve the problem of violence in the South Bronx," Mehnert said. "But I went and spent some time with these kids who had committed serious and violent offenses, most of them with significant traumas in their backgrounds. I asked them, 'What should we build?'"
For the young people she spoke to, the way to transform the South Bronx centered around after-school programming for their younger siblings, job training for the high school students, and substance use treatment for their parents.
"It became so obvious to me how the folks using the systems really should be the ones who are informing them," she said. "Because you can be as well-intentioned as you want to be, but if the folks who are directly impacted by those services don't have a voice, you're often going to miss the mark."
Mehnert—who has had multiple family members with mental illnesses, including her son who is on the autism spectrum and has major depressive disorder—is now the executive director of the Maine chapter of NAMI. Although her position at NAMI encompasses multiple roles, for her, playing the part of the advocate is often the most rewarding.
"It's about showing up and having people's back … and I believe the only way we make real change in terms of the discrimination related to mental health is when we normalize it," she said. "That's our job—we are supposed to be the table that makes a space for everybody and looks to advocate for change."
The Judge
Of the few regrets Miami-Dade County's Judge Steven Leifman may have in his judicial career, one promise he made to two distraught parents in his chambers 16 years ago has stayed at the forefront of his memory.
"The mom was crying, the dad was literally shaking, and they started to beg me to get their son help," Leifman said. "When you're a new judge you think you have a lot more power and a lot more wisdom than you really do … So I went ahead and made this promise that I will regret for the rest of my life—I promised them that I would get their son help."
The couple's son was a Harvard-educated psychiatrist who had late-onset schizophrenia. At the time he was due in Leifman's courtroom, he was homeless and had been cycling through Miami-Dade County's jail system.
"I called his case, he stood, and we started to have an amazing conversation," Leifman said. "He was thoughtful, he was coherent … he kept insisting that there was absolutely nothing wrong with him … Then, all of a sudden, he started shaking back and forth, he started cupping his ears, and he had a full-blown psychotic episode right in front of my eyes."
Following protocol, Leifman ordered three psychological evaluations. When the results came back months later, they all reached the same conclusion—the man was not competent to stand trial and he met criteria for immediate hospitalization. But, in the State of Florida at that time, county court judges did not have the authority to mandate involuntary hospitalization.
"My only option was to release him back onto the street on a conditional release and tell him to go see a doctor," Leifman said. "He never came back and I cannot tell you today if he's dead or alive."
Since then, Leifman has devoted his career to addressing the "shameful American tragedy" that is the mental health service-delivery system. He established Miami's Eleventh Judicial Circuit Criminal Mental Health Project 10 years ago to divert people with serious mental illnesses away from the criminal justice system and into community-based treatment. He is also the chair of the Florida Supreme Court's Task Force on Substance Abuse and Mental Health Issues.
"I can tell you from experience that 80 percent of the solution lies in the community," Leifman said. "Not one party, one person, or one institution created this problem. And not one party, one person, or one institution can fix it. It is going to take everybody coming together."
You might also be interested in