Court Case Processing Learning Collaborative: Improving Caseflow Management for Defendants with Behavioral Health Needs
The Council of State Governments Justice Center, along with the National Center for State Courts, hosted a virtual learning collaborative consisting of three sessions about how to improve criminal case processing for defendants with behavioral health needs. The sessions focused on how COVID-19 affects caseflow processing, innovations for processing cases involving defendants with behavioral health needs during the pandemic, and strategies for "building back better" as jurisdictions are beginning to resume full court operations and address backlogs. The sessions were designed to be interactive and collaborative and provided an opportunity for peer learning. This learning collaborative was supported by the U.S. Department of Justice's Bureau of Justice Assistance.
The virtual learning collaborative included teams from jurisdictions throughout the country. To be eligible for participation, each team included at least one of each of the following participants:
Judge
Court administrator
Jail/corrections staff member
Prosecutor
Defense attorney
Behavioral health provider representative
Session 1: Caseflow Processing for Defendants with Behavioral Health Needs: Challenges and Principles
Session 3: Improving Caseflow for Defendants with Behavioral Health Needs Going Forward
---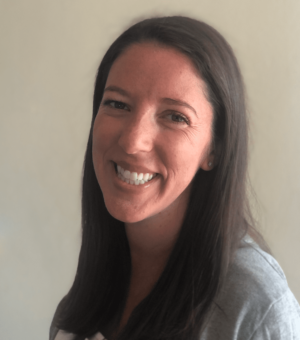 Katie Herman
Senior Policy Analyst, Behavioral Health
Katie Herman plays a key role in the Stepping Up initiative, mental health diversion, and other work at the intersection of justice, behavioral health, and homelessness. Prior to joining the CSG Justice Center, she worked at the Center for Alternative
...
Sentencing and Employment Services (CASES) in New York City for eight years. She was initially the court liaison social worker for the CASES Nathaniel ACT Team, the city's first felony alternative to incarceration program for adults with serious mental illnesses. She then supervised their Criminal and Supreme Court Team. Katie received a BA in English from the University of San Diego and an MSW from the Columbia University School of Social Work.
Read More
You might also be interested in