Federal Spending and Pandemic Relief Package Signed into Law
After months of delays and negotiations, Congress approved a $1.4 trillion omnibus spending package for 2021 and a $900 billion COVID-19 relief package in December. The omnibus spending bill funds various state and local justice system grant programs within the Department of Justice (DOJ), such as the Justice and Mental Health Collaboration Program (JMHCP), the Justice Reinvestment Initiative, and the Second Chance Act. The bill provides the following:
$35 million for JMHCP, authorized under the Mentally Ill Offender Treatment and Crime Reduction Act and reauthorized under the 21st Century Cures Act. These funds ensure that criminal justice and mental health systems throughout the country have the money they need to serve some of the nation's most vulnerable people. The law funds mental health courts, mental health and substance use disorder treatment for people in the criminal justice system, community reentry services, and local law enforcement training to help officers identify and improve their responses to people who have mental health needs. To date, grants awarded under JMHCP have funded more than 200 mental health courts and other court-based initiatives, supported over 125 law enforcement agencies, and provided a total of 531 grants to 49 states, the District of Columbia, Guam, and American Samoa.
$33 million for Justice Reinvestment, a data-driven approach that helps states reduce corrections and related criminal justice spending and reinvest savings in strategies to improve public safety. In recent years, more than 35 states have used a Justice Reinvestment approach to develop policies to slow overall prison growth, and for some states, reduce the total prison population. States have reported cumulative savings and averted costs of more than $1.1 billion while also investing hundreds of millions in effective supervision and treatment programs to make communities safer. These investments have included efforts to improve community supervision, expand community-based treatment and services, create grants to support local law enforcement, enhance victims' services, and more.
$100 million for the Second Chance Act, which was reauthorized as part of the landmark First Step Act. Since its enactment, recipients of Second Chance Act grants have worked to improve outcomes for people returning to their communities from prisons and jails, providing vital services—including employment training and assistance, substance use disorder treatment, education, housing, family programming, mentoring, and victims' support. There have been more than 900 grants awarded in 49 states, the District of Columbia, and U.S. territories, allowing jurisdictions to develop, improve, and expand reentry programs and policies. Second Chance Act grantees have served more than 164,000 participants since 2009.
In addition to the programs above, the package includes $409.4 million for the First Step Act, the restoration of Pell Grant eligibility for incarcerated individuals, and funding to address policing reform and substance use disorders.
Here's a breakdown of key provisions in the spending bill:
Policing Reform and Racial Justice
Strengthening Police-Community Relations: The bill provides $153.5 million for State and Local Law Enforcement Assistance and Community Oriented Policing Services Office grant programs related to police-community relations. In addition, $5 million is provided for the development and deployment of a database to track excessive use of force and officer misconduct.
Federal Police Cameras and Accountability: The package supports DOJ's October announcement that permits state, local, territorial, and tribal task force officers to use body-worn cameras on federal task forces around the nation.
Task Force on Law Enforcement Oversight: The attorney general is directed to establish this task force.
Accreditation of Law Enforcement Agencies: The bill supports DOJ's effort to develop and implement consistent accreditation standards for federal, state, and local law enforcement.
Training for Law Enforcement Officers: The bill directs the attorney general to ensure implementation of evidence-based training programs on de-escalation, the use of force, and the protection of civil rights that are broadly applicable and scalable to all federal law enforcement agencies.
Use of Force Incidents: The bill strongly supports efforts to promote participation in the National Use-of-Force Data Collection by federal, state, and local enforcement agencies.
DOJ Law Enforcement Agencies' Use of Force Policies: DOJ is directed to review the policies governing the use of deadly force and less-than-lethal force for all of its law enforcement components, including the Bureau of Prisons, to ensure that they are current and meet appropriate guidelines, including the DOJ's own Deadly Force Policy and statutory requirements.
Addressing Opioid Use
$526.5 million for grant programs to address the opioid crisis.
Pell Restoration
The Restoring Education and Learning (REAL) Act was included in the omnibus spending bill. In 1994, incarcerated individuals lost access to Pell Grant assistance, causing a significant drop in the number of education programs in prisons. The REAL Act would restore access to these grants, which can reduce recidivism and incarceration costs by increasing access to higher education. The REAL Act was sponsored by Senator Schatz (D-HI) and cosponsored by Senators Lee (R-UT) and Durbin (D-IL).
---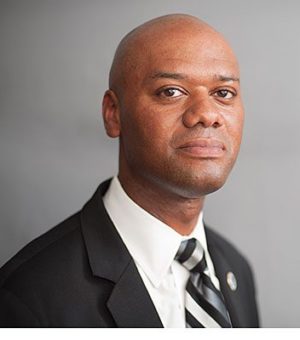 Director of Governmental Affairs, Finance, Operations, and Administration
Jamal Nelson cultivates and maintains relationships with members of Congress and the administration and acts as a liaison to various coalitions and groups to effectively implement the legislative priorities of the CSG Justice Center. Before joining the CSG Justice Center
...
in 2009, Jamal served as deputy director of intergovernmental affairs at the U.S. Department of Commerce, where he worked on international trade issues. Jamal received his BS in political science from Southern Connecticut State University.
Read More
You might also be interested in