Tap into Underutilized Grant Funds to Reduce Racial Profiling in Traffic Stops
States are struggling to minimize racial profiling and disparities in traffic stops, and funds available through the U.S. Department of Transportation can help.
In 2005, Congress established an incentive grant program within the Safe, Accountable, Flexible, Efficient Transportation Equity Act: A Legacy for Users (SAFETEA-LU). This Section 1906 Grant Program to Prohibit Racial Profiling, now authorized under the Fixing America's Surface Transportation (FAST) Act, provides resources for states to collect, maintain, and analyze robust data on traffic stops. The FAST Act is up for reauthorization by Congress this year, either as a standalone bill or as part of a larger infrastructure package. The program will be discussed this week as part of a House Subcommittee on Highways and Transit hearing on equity in transportation, chaired by Eleanor Holmes Norton, House delegate from the District of Columbia.
Who is eligible?
Currently, grants of $375,000 per year are available for State Highway Safety Offices. For its highway safety office to be eligible for this funding, a state must have an official mandate, or otherwise demonstrate that it is undertaking activities, to maintain publicly available data on the driver's race and ethnicity for each motor vehicle stop made by a law enforcement officer on a federal-aid highway.
Visit the Federal Register to learn about other important qualification criteria.
How have grant funds been used?
Several states have used the Section 1906 grant program to prioritize data collection on traffic stops as a matter of public policy. For example, Connecticut used funds to implement the Alvin W. Penn Racial Profiling law, which requires law enforcement agencies to collect and publicly report information on traffic stops. The state also established an advisory board with the Institute for Municipal and Regional Policy at Central Connecticut State University to create a centralized repository for traffic-related data. Illinois, Nebraska, Oregon, Rhode Island, and Vermont are among other states that have tapped into Section 1906 funds.
How do you apply?
For more information about how to apply for Section 1906 grant funds, refer to the National Highway Traffic Safety Administration (NHTSA). State Highway Safety Offices may submit their application for this grant to NHTSA as part of their Highway Safety Plan due annually on July 1.
We want to learn more about how states are deploying Section 1906 funds. Email us at [email protected] to let us know if and how your state has used this federal funding opportunity.
Photo by Utsav Shah on Unsplash.
---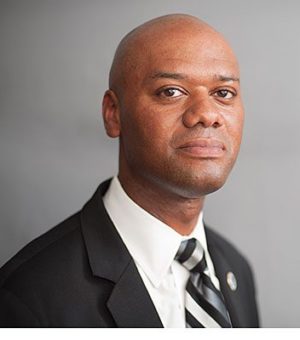 Jamal Nelson
Director of Governmental Affairs
Jamal Nelson cultivates and maintains relationships with members of Congress and the administration and acts as a liaison to various coalitions and groups to effectively implement the legislative priorities of the CSG Justice Center. Before joining the CSG Justice Center
...
in 2009, Jamal served as deputy director of intergovernmental affairs at the U.S. Department of Commerce, where he worked on international trade issues. Jamal received his BS in political science from Southern Connecticut State University.
Read More
You might also be interested in