New 50-State Analysis to Focus on Critical Role of Juvenile Court Judges
Juvenile court judges play a critical role in promoting public safety and improving outcomes for the youth who enter their courtrooms. Not only do judges decide individual youth delinquency cases, including the level and type of supervision and services juveniles receive, they are also uniquely positioned to lead juvenile justice system reform efforts. Many states, however, lack laws or court rules—on youth development, evidence-based models, and more—that ensure juvenile court judges are positioned to make effective, informed decisions that are in youth's best interest. A new project launched this week by The Council of State Governments (CSG) Justice Center and the National Council of Juvenile and Family Court Judges (NCJFCJ) aims to address these challenges.
What's Next
Over the next year, the CSG Justice Center and NCJFCJ will conduct an unprecedented 50-state analysis of state juvenile court policies and rules. Specifically, staff will examine how judges who handle youth delinquency cases are selected, rotated, and trained, as well as how well their decisions are informed by research and best practices. The analysis will draw on interviews, focus groups, and surveys with judicial officials and administrative staff across the country as well as a comprehensive review of pertinent state statutes and court rules.
Why it Matters
Despite the significant and long-lasting impacts of decisions made by juvenile court judges, most states lack judges who are trained on and dedicated to juvenile cases. As a result, they are often not equipped with the latest research and best practices on youth development to guide decision-making. By adopting a common set of judicial policies and practices, states can position judges to make effective decisions and drive improvement efforts that promote a more effective and equitable juvenile justice system.
The Bottom Line
This first-of-its-kind analysis will inform a national report—to be released in spring 2022—with findings and recommendations to encourage the adoption of core policies and practices that elevate the role of juvenile court judges and effectively support them. Following the report release, the CSG Justice Center and NCJFCJ will work with states to lead an extensive judicial education campaign, in partnership with other national organizations, to disseminate the report recommendations through trainings and webinars. Sign up for the CSG Justice Center's newsletter to receive updates about this project and our other juvenile justice work.
---
Stephanie Shaw
Project Manager, Corrections and Reentry
Stephanie Shaw works with states and counties to improve outcomes for youth in the juvenile justice system. Stephanie has also worked to reduce the overuse of jail through initiatives such as Stepping Up and the MacArthur Foundation's Safety and Justice
...
Challenge. She has extensive experience with youth and families involved in the justice system through direct service, research, technical assistance, and program design. Most recently, Stephanie was the director of violence prevention at the Citizens Crime Commission of New York City, where she worked to enhance community-led youth gun violence prevention. Stephanie holds a BS in psychology from the University of Arizona and an MA in community psychology from the University of New Haven.
Read More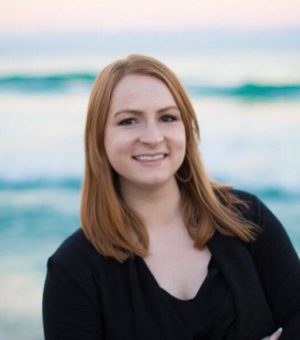 Amelia Vorpahl
Content Development Specialist, Communications and External Affairs
Amelia Vorpahl leads the writing and strategic development of an array of content that advances the CSG Justice Center's goals, including policy reports, fact sheets, interactive tools, and web content. Before joining the CSG Justice Center, Amelia worked on the
...
policy and communications teams of several major advocacy organizations. In her previous role as senior communications manager at Oceana, Amelia led media outreach, content creation, and messaging strategy for various regional and federal campaigns. Amelia holds a BA in journalism from the University of Wisconsin and an MPA from the University of Texas at Austin.
Read More
You might also be interested in