New Bipartisan Bill Would Increase Access to Substance Use Treatment for People in the Criminal Justice System
A bipartisan group of U.S. senators introduced a new bill last week to expand services and treatment for people with substance use disorders during incarceration and when they return to the community. Led by Senators Sheldon Whitehouse (D-RI) and John Cornyn (R-TX), the Residential Substance Use Disorder Treatment Act of 2021 reauthorizes and makes several improvements to the Residential Substance Abuse Treatment (RSAT) for State Prisoners Formula Grant Program.
RSAT—originally created by the Violent Crime Control and Law Enforcement Act of 1994 — supports states and local and tribal governments to provide residential substance use treatment programs for people in prisons and jails. Grant funds may also be used to prepare people with substance use disorders to return to their communities from incarceration and deliver community-based treatment and other related reentry services.
The Residential Substance Use Disorder Treatment Act of 2021 reauthorizes RSAT for the next 5 years at $40 million annually. It also expands the program to
Allow the use of medication-assisted treatment (MAT) to treat people with substance use disorders in prisons and jails;
Require medical personnel in jails and prisons to complete comprehensive training on the science of addiction, evidence-based behavioral therapies used to treat addiction, and strategies for continuing treatment in the community;
Ensure that programs are affiliated with community-based providers that can administer medications for addiction treatment after incarceration to support continuity of care and reduce the risk of relapse and overdose; and
Expand access to treatment programs while people are awaiting trial or in pretrial detention.
Senators Thom Tillis (R-NC), Amy Klobuchar (D-MN), Dianne Feinstein (D-CA), Bill Cassidy, MD (R-LA), Maggie Hassan (D-NH), James Lankford (R-OK), and Tim Scott (R-SC) were also original co-sponsors of the bill.
A broad coalition of national organizations have already expressed support for the legislation.
Subscribe to the CSG Justice Center's newsletter for more federal updates.
---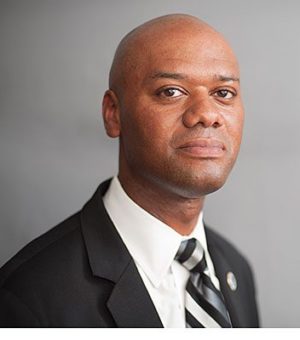 Jamal Nelson
Director of Governmental Affairs
Jamal Nelson cultivates and maintains relationships with members of Congress and the administration and acts as a liaison to various coalitions and groups to effectively implement the legislative priorities of the CSG Justice Center. Before joining the CSG Justice Center
...
in 2009, Jamal served as deputy director of intergovernmental affairs at the U.S. Department of Commerce, where he worked on international trade issues. Jamal received his BS in political science from Southern Connecticut State University.
Read More
You might also be interested in