Apply Now to Join a National Program for Criminal Justice and Mental Health Learning Sites
In partnership with the U.S. Department of Justice's Office of Justice Programs' Bureau of Justice Assistance (BJA), The Council of State Governments (CSG) Justice Center is seeking applicants to join the nationwide Criminal Justice-Mental Health Learning Sites Program, which will highlight effective approaches from crisis response through courts, jails, probation, and community-based programs.  
CSG Justice Center staff will be conducting virtual question and answer sessions for interested sites in January.  
Following a competitive application process, 10 to 12 programs will be selected and gain national recognition as members of the Criminal Justice-Mental Health Learning Sites Program. These sites will work closely with the CSG Justice Center to provide peer-to-peer learning and mentoring opportunities to programs nationwide. While learning sites do not receive funding directly from BJA or the CSG Justice Center, they are reimbursed for approved costs associated with hosting site visits from other jurisdictions or travel to other jurisdictions to provide training and technical assistance. They also have access to no-cost, expert technical assistance provided by CSG Justice Center staff.  
Priority will be given to applicants that are using innovative practices and are leading the field with interventions to reduce contact with the criminal justice system and recidivism for people who are involved in the criminal justice and behavioral health systems. 
Interested programs should submit a completed application to Katie Herman at kherman@csg.org by February 10, 2023, at 11:59 p.m. ET.
---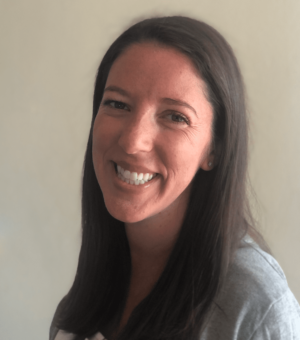 Senior Policy Analyst, Behavioral Health
Katie Herman plays a key role in the Stepping Up initiative, mental health diversion, and other work at the intersection of justice, behavioral health, and homelessness. Prior to joining the CSG Justice Center, she worked at the Center for Alternative
...
Sentencing and Employment Services (CASES) in New York City for eight years. She was initially the court liaison social worker for the CASES Nathaniel ACT Team, the city's first felony alternative to incarceration program for adults with serious mental illnesses. She then supervised their Criminal and Supreme Court Team. Katie received a BA in English from the University of San Diego and an MSW from the Columbia University School of Social Work.
Read More
You might also be interested in