Apply Now to Join a Community of Practice on Police-Mental Health Collaboration Staff Wellness
With support from the U.S. Department of Justice's Office of Justice Programs' Bureau of Justice Assistance, The Council of State Governments Justice Center is hosting a virtual Community of Practice (CoP) to aid agencies in learning how to preserve and strengthen the mental and physical wellbeing of their police-mental health collaboration (PMHC) staff. This CoP will be led by CSG Justice Center staff with featured presentations from former and current Justice and Mental Health Collaboration Program grantees.
Participants of the CoP should work for a law enforcement agency, mental health agency, or community organization that is either currently part of a PMHC or planning to start one. Applicants should also be planning to start wellness initiatives for their agency's staff, improving upon the wellness initiatives the PMHC already has, or simply be interested in connecting with other PMHC staff across the country to discuss best practices for dealing with trauma and promoting staff resiliency.
Upon completion of the CoP, participants will
Understand why investing in PMHC staff wellness is important to long term program success;
Be able to describe the difference between vicarious and secondary trauma that staff are likely to experience while working on PMHCs; and
Know best practices for starting up a wellness unit to support PMHC staff.
CoP sessions will occur on the following dates from 2:00 to 3:30 p.m. ET:
Tuesday, August 29, 2023
Monday, September 18, 2023
Tuesday, October 24, 2023
If you are interested in participating, please complete and submit this application by Wednesday, August 7, 2023. A member of the CSG Justice Center staff will follow up with you no later than August 18. If you have any questions, contact Ethan Aaronson at eaaronson@csg.org.
The application should take approximately 10 minutes to complete.
Photo by Kindel Media via Pexels.com
---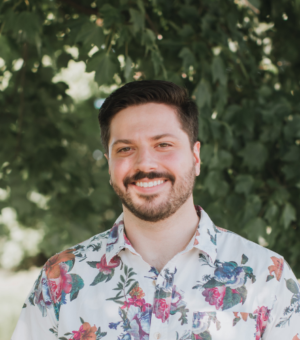 Senior Policy Analyst, Behavioral Health
Ethan Aaronson provides technical assistance to Justice and Mental Health Collaboration Program grantees and Law Enforcement-Mental Health Learning Sites. Prior to joining the CSG Justice Center, Ethan worked at the Walter Rand Institute for Public Affairs, where he assessed how
...
well local governments met the human service needs of residents. He also was the data manager for a project that supported individuals with co-occurring diagnoses in reentry. Previously, he was a counselor in New Jersey and Oregon, helping young men prepare for their return home after completing probation or parole. Ethan earned BAs in political science and history from the University of Vermont and his MA in criminal justice from Rutgers University.
Read More
You might also be interested in