4 Tips to Successfully Open a Crisis Stabilization Unit
Crisis Intervention and Co-Responder Teams have headlined some of the advancements made by law enforcement when responding to people in behavioral health crisis. But even with models like these in place, most officers are still left with only two options: take someone to the emergency room or jail.
Crisis Stabilization Units, also known as crisis and drop-off centers, provide officers with an option beyond these traditional measures. They are cost-efficient alternatives that improve community safety and prioritize behavioral health needs by linking people to appropriate supportive services, potentially reducing their criminal justice involvement.
An increasing number of officials are looking to crisis centers as a criminal justice response. While providing valuable benefits, establishing these operations can be challenging. We spoke with officials in Deschutes County, OR, who opened their crisis center on June 1, to answer the central question: What does it take to open a crisis center?
It will not happen quickly, but I made sure I talked about the project like I knew it would happen, and not as if I wasn't sure.
Holly Harris
Program Manager, Deschutes County Health Services Stabilization Center
Understand your system's gaps. Crisis centers are a popular response model, but are they correct for your community? Less expensive crisis-service interventions, such as mobile crisis teams or crisis call centers, are easier to implement and could fill the gaps in your operation. That's why determining those gaps at the outset is so crucial. Deschutes County participated in a systems mapping process in 2012 and again in 2017, convening 40 stakeholders to solidify the pressing need for a crisis center and understand the potential referral pathways for it.
Harness collaborations and leadership buy-in. Engagement and agreement among key stakeholders—law enforcement, elected officials, hospital leadership, advocacy groups, etc.—is key to avoid obstacles and increase incentives for people to participate in your center's development. Utilizing existing planning committees or creating an advisory board helps establish buy-in and ensure collaboration around key decisions, including target population, referral sources, services provided, funding streams, and center location.
Deschutes County used its existing Crisis Intervention Training Steering Committee to ensure collaboration, building off of monthly meetings held since 2010 that centered on developing programming for people with behavioral health needs across the sequential intercept model. The committee includes all law enforcement agencies in the county, the Deschutes County District Attorney's Office, the local chapter of the National Alliance on Mental Illness, Deschutes County Health Services, the county hospital system, and others.
"We knew it helped to maintain momentum around the project," said Holly Harris. "Given the time it takes to develop a crisis center, it was important to not only anticipate navigating potential leadership changes along the way, but also to think of ways to keep them and the public engaged."
Articulate goals for the center. Establishing goals is not only important for operation, but also to ensure expectations are clear among all stakeholders. Deschutes County set four goals at the outset, which have not changed, and continue to inform the committee's efforts:
Divert people in behavioral health crisis away from jail;
Divert people from the emergency room;
Provide a place for crisis stabilization that offers the needed resources and multidisciplinary support; and
Save law enforcement time on behavioral health calls, limiting officer engagement to 10 minutes or less when transporting someone to the center.
Consider a phased funding approach. While it can seem daunting to secure funding for a crisis center and offer 24/7 hour availability immediately, Harris suggests that a little creativity can go a long way. Deschutes County started with existing local and state funds, and gradually expanded the center's hours after securing federal and private grants, such as the Justice and Mental Health Collaboration Program grant.
The center is now months away from offering services 24/7, but they are already seeing successes. From June 1 to August 30, they have served 189 people, and officers are averaging three-minute drop-offs.
Understanding federal and state Medicaid laws and other health insurance policies is also key to funding efforts and determining what services can be billed under the law. The Council of State Governments Justice Center offers tools to help plan for financial sustainability, and the National Association of State Mental Health Program Directors can help estimate the flow and cost of a community's crisis service system with their Crisis Resource Calculator.
Check out our Face to Face video below for more information on crisis centers.
---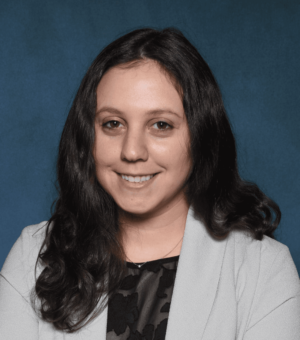 Project Manager, Behavioral Health
Rachel Lee provides technical assistance to Justice and Mental Health Collaboration Program grantees and offers support on other projects that focus on the intersection of behavioral health and criminal justice. Prior to joining the CSG Justice Center, Rachel worked for
...
C4 Innovations, where she provided project assistance to several recovery-focused Substance Abuse and Mental Health Services Administration initiatives. Rachel has also served as a therapist for people with behavioral health disorders in both inpatient and outpatient health care settings. Rachel earned her BA in psychology from Bates College and her MSW and MPA from Columbia University.
Read More
You might also be interested in