Pennsylvania State Leaders "Step Up" to Take on Locally Driven Policymaking
Across the country, community members are calling for new, effective, and equitable approaches to community health and safety. As part of these efforts, many are seeking to stop the cycle of arrest and incarceration for people with behavioral health needs. But individuals leading this work at the local level face seemingly intractable structural and fiscal barriers to making widespread, lasting change. State leaders can play a critical role in addressing these barriers, and policymakers in Pennsylvania are at the forefront of rising to this challenge.
In April 2016, state leaders launched Stepping Up Pennsylvania—a statewide effort to tackle the prevalence of mental illness in jails. This represents the state's ongoing commitment to the national Stepping Up initiative. In addition to having the highest number of Stepping Up Innovator counties of any state, Pennsylvania was also the first state in the nation to develop a technical assistance center to help counties across the Commonwealth address the high number of people with behavioral health needs cycling through local criminal justice systems. Despite these notable gains, Pennsylvania communities continue to face barriers that the state is best—and often exclusively—positioned to help them overcome.
While counties are making exceptional progress to improve outcomes for this population, use resources more appropriately, and build safer communities, they are still largely stymied by the lack of resources for treatment and housing and face persistent barriers to meeting their Stepping Up goals. A strong partnership with the state puts the needs of communities front and center, ensuring that people closest to the problem are a part of shaping the solution.
Brinda Penyak
Deputy Executive Director, County Commissioners Association of Pennsylvania
Given state leaders' interest in taking an even more active role to accelerate local progress, Pennsylvania was well-positioned to be more responsive to what communities need. First, they needed to understand where to start.
With the U.S. Department of Justice's Bureau of Justice Assistance's leadership and support, The Council of State Governments (CSG) Justice Center developed the Criminal Justice-Behavioral Health State Policy Scan, a foundational tool in the Locally Driven State Policymaking process, which helps states find effective solutions to complex public health and safety problems based on community-defined needs. The CSG Justice Center partnered with Pennsylvania's Mental Health and Justice Advisory Committee of Pennsylvania's Commission on Crime and Delinquency (PCCD), together with the van Ameringen Foundation, to pilot this approach, with a focus on the policy objective of reducing the number of people in jails who have serious mental illnesses.
The CSG Justice Center reviewed Pennsylvania's policy landscape to determine where and how the state could better support people with serious mental illnesses cycling in and out of the state's jails. CSG Justice Center staff ultimately recommended that Pennsylvania state leaders focus on three priority areas that can promote game-changing progress at the local level, even while the state navigates competing budget priorities in the wake of the COVID-19 pandemic. These priority areas are: (1) improving local capacity to collect data and share information, (2) increasing local diversion from arrest and incarceration as early as possible, and (3) increasing local availability of and connections to housing. In each priority area, the CSG Justice Center presented concrete, evidence-based actions, providing Pennsylvania a clear plan for locally driven state action that is practical, collaborative, and customized.
This report gives the state a roadmap of how to take Stepping Up to the next level. With this strategic guidance, the state can provide the support necessary to address needs at the local level in more targeted ways. PCCD will use it to navigate opportunities for new investments that would address gaps and have the most impact on the lives of Pennsylvanians.
Michael Pennington
Executive Director, Pennsylvania Commission on Crime and Delinquency
These priority areas are not unique to Pennsylvania, and many of the CSG Justice Center's recommendations could be applied broadly in other states. But every state has its own policy landscape, levers for change, and local circumstances. For more information on how your state can take action to be more responsive to what local communities need, visit the new Locally Driven State Policymaking page.
Photo by Charles Jackson on Unsplash
This project was supported by the van Ameringen Foundation and by Grant No. 2019-MO-BX-K002 awarded by the Bureau of Justice Assistance. The Bureau of Justice Assistance is a component of the Department of Justice's Office of Justice Programs, which also includes the Bureau of Justice Statistics, the National Institute of Justice, the Office of Juvenile Justice and Delinquency Prevention, the Office for Victims of Crime, and the SMART Office. Points of view or opinions in this document are those of the author and do not necessarily represent the official position or policies of the U.S. Department of Justice or the van Ameringen Foundation.
---
Program Director, Behavioral Health
Alex Blandford oversees and executes the CSG Justice Center's health policy portfolio and works to improve access to health care for people in the criminal justice system through federal, state, and local policy. Prior to joining the CSG Justice Center,
...
Alex was a project coordinator for the Institute for Evaluation Science in Community Health, which is housed in the Graduate School of Public Health at the University of Pittsburgh. As a project coordinator, she oversaw a variety of research projects, including one examining the Pittsburgh region's emergency response to mental health crises, and another evaluating the region's Crisis Intervention Team training for police officers. She earned her BS in psychology and BA in French from the Pennsylvania State University and her MPH at the Graduate School of Public Health at the University of Pittsburgh.
Read More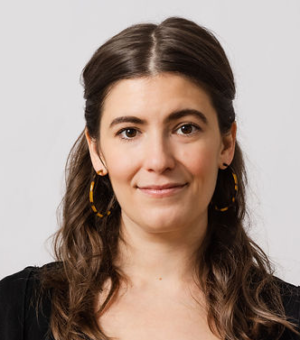 Senior Policy Analyst, Behavioral Health
Katie Holihen works to advance locally driven state policymaking at the intersection of criminal justice, behavioral health, and housing. Prior to joining the CSG Justice Center, Katie was a grant analyst at the Cook County Public Defender's Office in Chicago,
...
where she worked with cross-sector partners to launch holistic defense and data analytics programs. She also led curriculum development for national law enforcement training initiatives in procedural justice and cultural humility at the Center for Public Safety and Justice at the University of Illinois at Chicago. Katie has a BA in history and political science from Marquette University and an MSW from Jane Addams College of Social Work at the University of Illinois at Chicago.
Read More
You might also be interested in