Improving Case Processing and Outcomes for People with Behavioral Health Needs
This brief presents opportunities to improve caseflow management and outcomes for criminal court defendants who have behavioral health needs. These strategies are based on a virtual learning collaborative hosted by The Council of State Governments Justice Center, along with the National Center for State Courts, that brought together nine interdisciplinary teams from across the country. Photo credit: Wesley Tingey via Unsplash
Katie Herman, Hallie Fader-Towe |
February 2021 |
The Council of State Governments Justice Center, National Center for State Courts
Writing: Katie Herman, Hallie Fader-Towe, CSG Justice Center
Research: Katie Herman, Hallie Fader-Towe, CSG Justice Center
Advising: Michelle O'Brien, Richard Schwermer, Patti Tobias, National Center for State Courts
Editing: Katy Albis, Emily Morgan, CSG Justice Center
Design: Michael Bierman
Public Affairs: Ruvi Lopez, CSG Justice Center
---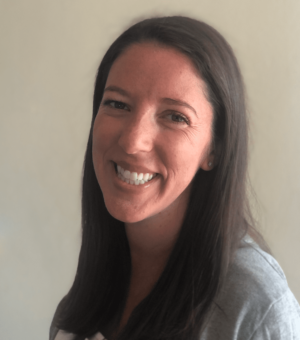 Katie Herman
Senior Policy Analyst, Behavioral Health
Katie Herman plays a key role in the Stepping Up initiative, mental health diversion, and other work at the intersection of justice, behavioral health, and homelessness. Prior to joining the CSG Justice Center, she worked at the Center for Alternative
...
Sentencing and Employment Services (CASES) in New York City for eight years. She was initially the court liaison social worker for the CASES Nathaniel ACT Team, the city's first felony alternative to incarceration program for adults with serious mental illnesses. She then supervised their Criminal and Supreme Court Team. Katie received a BA in English from the University of San Diego and an MSW from the Columbia University School of Social Work.
Read More
Hallie Fader-Towe
Deputy Division Director, Behavioral Health
Hallie Fader-Towe works with local and state policymakers to craft policies, processes, and programs that will work best for their jurisdictions. In her positions with the CSG Justice Center, she has worked with jurisdictions around the country on collaborative, data-driven
...
planning and implementation efforts to address criminal justice functions from initial detention through reentry, including a focus on people with mental illnesses. She has also managed the development of training materials on mental health courts and on judicial responses to the prevalence of individuals with mental illnesses involved with the criminal justice system. She has written on dispute systems design for state trial courts, pretrial responses to people with mental illnesses, information sharing between criminal justice and mental health systems, and mental health court design and implementation. Before joining the CSG Justice Center, she was a management consultant with McKinsey & Company in New York. Hallie received a BA from Brown University and a JD from Harvard Law School.
Read More
You might also be interested in