Courting Judicial Excellence: A Juvenile Justice Judicial Training Institute
Join Us for a First-of-Its-Kind Judicial Training Institute!
Courting Judicial Excellence: A Juvenile Justice Judicial Training Institute
Dates: September 24–28, 2023
Location: Embassy Suites by Hilton Albuquerque, New Mexico
WHY IS TRAINING NECESSARY?
Juvenile court judges are the most important public figures in the juvenile justice system—their decisions impact whether hundreds of thousands of youth become court involved each year, for how long, whether they are involuntarily removed from their homes and communities, and the services they receive. Because of this important role that judges play in their community, it is vital that they receive comprehensive training on juvenile justice issues.
However, based on a national study conducted by The Council of State Governments Justice Center and the National Council of Juvenile and Family Court Judges (NCJFCJ), many states lack specialized training, and many judges don't consistently receive the information and tools they need to make these critical decisions. To begin to address this gap, we are pleased to announce Courting Judicial Excellence: A Juvenile Justice Judicial Training Institute, the first judicial training institute of its kind.
WHO SHOULD ATTEND?
This institute is designed specifically for any state and Tribal judicial officers who hear delinquency cases. The intended audience is judicial officers (judges, magistrates, referees, hearing officers) who hear delinquency cases as part of their general jurisdiction assignment, experienced judicial officers, new judicial officers, those newly assigned to a juvenile delinquency rotation, those who hear all types of family law cases, or those who are returning to the juvenile delinquency bench after other assignments and desire a refresher course.*
*If you are a court administrator seeking to attend the Institute, please contact Christina Gilbert at cgilbert@csg.org.
WHAT WILL THE INSTITUTE COVER?
This intensive and interactive in-person 4.5-day program is designed to give participants increased knowledge, practical tools, and an essential foundation of best practices to use in delinquency cases. A strong faculty of current and former judicial officers, as well as content area experts from academic and applied settings, will share their insights about a wide variety of topics, including the following:
Adolescent Development
Screening and Assessment
Youth and Family Engagement
Judicial Ethics and Decision-Making
Best Practices in Juvenile Justice
Juvenile Justice and Trauma-Informed Decision-Making
Mental Illnesses and Substance Use Disorders
Judicial Leadership and Role of Judiciary in Systems Reform
Judicial officers will have a unique opportunity to meet and share with other bench officers around the country and create professional connections and networks for continual learning.
HOW MUCH DOES IT COST?
The Courting Judicial Excellence Institute is free to attend. However, participants will be responsible for their own travel, lodging, and meals while attending.
WHEN AND WHERE IS IT LOCATED?
September 24–28, 2023
Embassy Suites by Hilton Albuquerque, NM
Rate: $128/night
Information regarding the hotel room block will be provided once your registration is confirmed.
HOW DO I REGISTER?
Space is limited to 50 judicial officers. Registration is on a first-come, first-served basis. However, to ensure diverse geographic representation, registration may be capped at a maximum of 5 participants from any state. Should your state wish to send more than 5 participants, please contact Jessica Pearce, senior site manager, at jpearce@ncjfcj.org to discuss ways to bring the training institute to your state.
All registrations are subject to approval by NCJFCJ. Completing a registration form does not mean you are registered for the conference. Should you meet the registration requirements and space is available, you will receive a registration approval email around June 1, 2023. Please do not make any travel arrangements without confirmation of registration approval!
---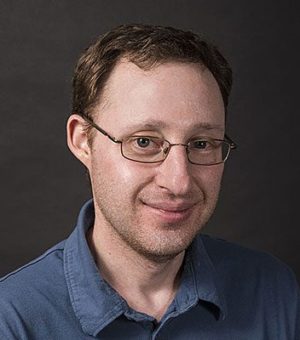 Deputy Division Director, Corrections and Reentry
Josh Weber directs the CSG Justice Center's juvenile justice program, which focuses on helping states use effective methods to reduce recidivism and improve outcomes for youth in contact with the juvenile justice system. Previously, Josh spent 10 years working on
...
building the capacity of programs and systems that serve vulnerable youth in the juvenile justice, youth development, workforce development, and child welfare systems. Josh managed research programs for the Youth Development and Research Fund in Maryland and the Chapin Hall at the University of Chicago. In addition, Josh led the development and implementation of NYC Administration for Children's Services' alternative to placement and reentry program for juveniles using evidence-based practices. He also directed the District of Columbia's Justice Grants Administration, which managed all federal juvenile and criminal justice grants for the District. Josh received his BA in psychology from Duke University and his MPA from Princeton University.
Read More
Project Manager, Corrections and Reentry
Christina Gilbert works to improve outcomes for youth involved with the justice system, providing technical assistance across the country. Prior to joining the CSG Justice Center, Christina worked at the Gault Center (formerly the National Juvenile Defender Center), where she built
...
the capacity and quality of youth defense systems and representation. At the Gault Center, Christina also managed a campaign to end shackling of youth in court and directed The Equity Project, a collaborative initiative to ensure fair, equitable, and dignified treatment for LGBTQI+ youth. Christina holds a JD from Northeastern University School of Law and a BA in social thought and political economy from the University of Massachusetts Amherst. 
Read More