Mental Health Courts
Mental health courts are specialized court dockets for certain defendants with mental illnesses that substitute a problem-solving model for traditional criminal court processing.
From only four in 1997, the number of mental health courts in the United States has grown to over 300 today, with programs in nearly every state. Judges, county, and state leaders along with advocates continue to call for the establishment and expansion of mental health courts in their jurisdictions to answer the steady demand for information on designing, implementing, and revising mental health courts for desired public safety and public health outcomes.
The CSG Justice Center has been at the forefront of efforts to ensure quality in mental health courts nationwide. The CSG Justice Center began to provide training and technical assistance (TTA) in 2002 to over 100 mental health courts around the county. It continues to provide TTA to the U.S. Department of Justice, Bureau of Justice Assistance's (BJA) Mental Health Courts Program and BJA's Justice and Mental Health Collaboration Program (JMHCP), which remains the single best opportunity for funding mental health court start-ups. In serving these functions, the CSG Justice Center identified and supports five mental health court learning sites across the country and continues to serve as a primary point of contact for communities interested in establishing a mental health court.
Finally, the CSG Justice Center has authored a number of publications on mental health courts that continue to serve as key resources for programs across the country, including Improving Responses to People with Mental Illnesses: The Essential Elements of a Mental Health Court, Mental Health Courts: A Guide to Research-Informed Policy and Practice, Mental Health Courts: A Primer for Policymakers and Practitioners, A Guide to Collecting Mental Health Court Outcome Data, and many others. In 2013, the CSG Justice Center released Developing a Mental Health Court: An Interdisciplinary Curriculum, a dynamic and comprehensive BJA-supported online curriculum for mental health court programs.
---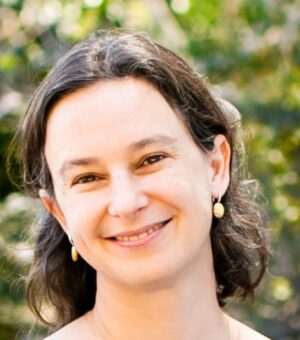 Interim Director, Behavioral Health
Hallie Fader-Towe works with local and state policymakers to craft policies, processes, and programs that bring research-informed approaches to their jurisdictions. In her positions with the CSG Justice Center, she has worked with jurisdictions around the country on collaborative, data-driven
...
planning and implementation efforts to address criminal justice functions from initial detention through reentry, including a focus on people with mental illnesses. She has also managed the development of training materials on mental health courts and on judicial responses to the prevalence of individuals with mental illnesses involved with the criminal justice system. She has written on court case processing, competency to stand trial, dispute systems design for state trial courts, pretrial responses to people with mental illnesses, information sharing between criminal justice and mental health systems, and mental health court design and implementation. Before joining the CSG Justice Center, she was a management consultant with McKinsey & Company in New York. Hallie received a BA from Brown University and a JD from Harvard Law School. 
Read More
Senior Policy Analyst, Behavioral Health
Deirdra Assey provides technical assistance to programs planning and implementing criminal justice and mental health collaborations; she also works on projects under the CSG Justice Center's courts portfolio. Prior to joining the organization, Deirdra worked for Hudson County's Screening Center
...
at Jersey City Medical Center, where she was a civil commitment evaluator. She also worked with the Hudson County Crisis Intervention Team and has trained with various local law enforcement agencies. Deirdra received her BA and MA in forensic psychology from John Jay College of Criminal Justice.
Read More