Improve public safety and outcomes for youth in the juvenile justice system
Updated June 17, 2021
Despite recent declines in juvenile arrests and referrals, many—if not most—youth who continue to come into contact with the juvenile justice system do not pose a risk to public safety. At the same time, youth who are at the highest risk of reoffending are often not matched with appropriate and effective supervision and services needed to decrease their likelihood of future offending.
Through the American Rescue Plan (ARP), states and local communities can leverage over $125 billion in health, education, and social service funding streams to strengthen resources that can minimize young peoples' involvement in the juvenile justice system and reduce recidivism.
Funding Breakdown
Name
Total Amount
Description
Administering Agencies
Eligible Entities
Distribution Mechanisms

 

End Date
Elementary and Secondary School Emergency Relief Fund
$122.7 billion
Help safely reopen schools; address learning losses due to the pandemic, particularly for vulnerable populations; and address the social, emotional, and mental health needs of students.

 $800 million to identify and provide wraparound services and assistance for children and youth experiencing homelessness to attend school and school activities

Department of Education
State and local education agencies
Formula allocation, subgrants, and contracts
September 30, 2023
Community Mental Health Services Block Grant
$1.5 billion
Expand comprehensive community mental health services for adults and children with serious mental illness or emotional disturbances, such as screenings, outpatient services, emergency mental health treatment, and day treatment programs.
Department of Health and Human Services (HHS)
State and nonprofit mental and behavioral health agencies
Block grant
September 30, 2025
Substance Abuse Prevention and Treatment Block Grant
$1.5 billion
Plan and implement programs and activities to prevent and treat substance use disorders.
HHS
States, local governments, and nonprofit agencies
Block grant
September 30, 2025
Certified Community Behavioral Health Clinic Expansion Grants
$420 million
Increase access to behavioral health treatment for youth and adults by expanding behavioral health clinics focusing on crisis intervention services.
Substance Abuse and Mental Health Services Administration
Community behavioral health clinics
Competitive grant
Variable
Youth Suicide Prevention
$20 million
Expand early intervention and prevention services related to youth suicide.
HHS
States, local governments, and nonprofit agencies
Competitive grant
Available until expended
Child Abuse Prevention and Treatment
$350 million
Support programs promoting child safety from abuse through:

1. $100 million for CAPTA Title I Grants supporting state child protective service programs

2. $250 million for CAPTA Title II community-based child abuse prevention programs

HHS
States, local governments, and nonprofit agencies
Formula grant
September 30, 2023
State option to provide qualifying community-based mobile crisis intervention services
85% federal matching under federal medical assistance percentage (FMAP)
Implement and expand mobile crisis intervention teams to connect people to behavioral health services.
HHS
State Medicaid agency
Federal match. States will need to submit proposals that will be subject to approval.
2027
Additional Support for Medicaid Home and Community-Based Services During the COVID-19 Emergency
Increase FMAP by 10%
Expand access to programs where individuals can access health and human service care in their homes and communities instead of treatment facilities.
HHS
State Medicaid agency
Federal match
March 31, 2022
The ARP provides for an additional $350 billion in State and Local Fiscal Recovery Funds for communities to address local fiscal priorities in response to the pandemic. Learn more about how to use these funds to advance safety and justice goals in our guide. State, local, and tribal governments can request recovery funds directly through the Treasury's website.
Key Takeaways
1. Pilot and expand diversion programs: Directing youth who commit low-level offenses away from the justice system and connecting them to community-based services to address their physical, behavioral health, educational, and other key needs helps reduce recidivism and improve youth outcomes. Jurisdictions can use ARP funds to pilot, strengthen, and expand both school-based and law enforcement diversion programs, particularly for youth with behavioral health needs.
2. Increase access to community and reentry services: Youth in the juvenile justice system have myriad issues, including low education levels; limited vocational and job-readiness skills; and high rates of trauma, mental illness, and substance use disorders. ARP resources can be used to expand programs and pathways that connect youth with needed education and employment services. ARP resources can also be used to increase evidence-based community services, particularly those related to mental health and substance use prevention and intervention.
3. Implement comprehensive case planning: Every youth in the juvenile justice system should have a comprehensive plan, informed by ongoing assessments, that details system interventions and supportive services necessary to meet the youth's specific needs. Funding through the ARP can be used to create and expand pilot programs to improve collaborative case planning and service coordination for youth in the juvenile justice system, which is crucial to reduce recidivism and set them on a path for success.  
Share Your Feedback
We would like to learn more about your plans to use American Rescue Plan funds to advance safety and justice priorities. Take our five-minute survey to help us better understand your community's questions, plans, and needs.
---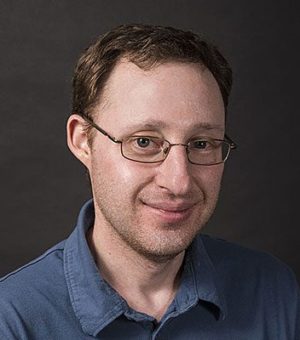 Josh Weber
Deputy Division Director, Corrections and Reentry
Josh Weber directs the CSG Justice Center's juvenile justice program, which focuses on helping states use effective methods to reduce recidivism and improve outcomes for youth in contact with the juvenile justice system. Previously, Josh spent 10 years working on
...
building the capacity of programs and systems that serve vulnerable youth in the juvenile justice, youth development, workforce development, and child welfare systems. Josh managed research programs for the Youth Development and Research Fund in Maryland and the Chapin Hall at the University of Chicago. In addition, Josh led the development and implementation of NYC Administration for Children's Services' alternative to placement and reentry program for juveniles using evidence-based practices. He also directed the District of Columbia's Justice Grants Administration, which managed all federal juvenile and criminal justice grants for the District. Josh received his BA in psychology from Duke University and his MPA from Princeton University.
Read More